Old Plugins & History
CalderaWP
CalderaWP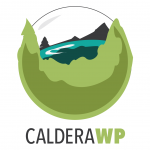 is a company I co-founded with Josh Pollock in early 2015. We teamed up to evolve and monetize my WordPress drag and drop form builder plugin Caldera Forms (see below) and it's many add-ons, As well as other plugins.
---
Caldera Forms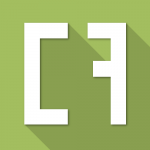 Caldera Forms is a different kind of WordPress form builder. With its intuitive drag and drop interface, it's never been easier and less stressful to create forms for your WordPress site that look awesome on any device.
---
Formworks

Formworks is a form analytic and interaction plugin. This simple tool will track how well your forms are converting from load to view to engagement to submission. It provides a complete overview of your WordPress forms effectiveness, not just how many times it's been submitted.
---
Other Plugins
Over the years, I have developed many different plugins, most of which I make for myself and release for free. They can be found on my profile at wordpress.org
I have also contributed to other projects like WordImpress , FacetWP and FooPlugins.